My wife Marcia and I carpooled to work today.  I said nothing when my bride continued talking about work while Martina McBride sang Independence Day on the radio.  Today's her birthday so she gets a pass.  Marcia raised our four kids and tolerated my intense travel schedule over the last 32 years.  It was the least I could do.
Speaking of travel, I was in Tallahassee earlier this week to attend the Florida Surety Agents Association meeting.  FSAA legislative advocate Shawn Foster put together an amazing lineup of legislators to speak to the group.  It was refreshing to hear from lawmakers who have not succumb to the pressure of passing overreaching criminal justice reforms.  So far there have been no reform measures introduced this session that will cause any concern for Florida bail agents though the session is not over yet.
Next week I head to Albany, NY to join others from ABC and the NYSBAA to advocate for reforms of the bail reforms that went into effect January 1, 2020 in the Empire State.  There has been a tremendous amount of local and national media attention on the new catch and release policies brought about by these dangerous reforms.
Out on the West Coast, work continues with the coalition working to overturn SB 10, California's bail elimination bill enacted in 2018, that has been put on hold pending a vote on our referendum this November.  We have 272 days from today to get this right.  The ballot measure committee is named Californians for Safer Communities.  You can join the coalition at CaliforniansForSaferCommunities.com.  It required $3 million to place the referendum on the ballot.  It will cost several million more to get out the vote to say No to SB 10.  We have a good start, but more funds will be needed.  All California bail agents are encouraged to help with the cost of keeping them in business.  Contributions from bail agents and other interested parties from around the country are also welcome.  Click here to make a donation.
The fight to prevent overreaching reforms continues in AL, CO, IN, MI, MS, NH, RI and VT while we try to roll back reforms in CA, CT, DE and NY.  It is imperative we continue to sustain our fight to preserve the constitutional right to bail as I know we all will.
I really could have used a boost this morning from Martina McBride.  We all have to make compromises from time to time.  One area where I refuse to compromise is doing my part to protect our industry, our profession.  American Surety Company will always be in your corner.  You can take that to the bank.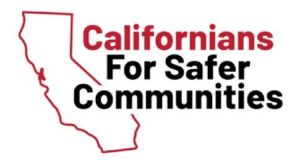 California will eliminate the bail industry if SB 10 is not overturned. Click 
here
 to contribute and join the following industry leaders in this fight.
AIA Holdings Inc.
American Surety Company
Bankers Insurance Company
Crum and Forster Insurance
Lexington National Insurance
Seaview Insurance Company
Sun Surety Insurance Company
Triton Management Services
Universal Fire & Casualty