Let ASC-USI Guide You Through The Surety Bail Bond Insurance Process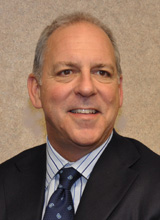 Hi, I'm William Carmichael, President and CEO of American Surety Company and Underwriters Surety, Inc. Welcome to our web site. Our site was designed with the specific intention of being a daily surety bail bond industry resource for our business partners, the more than 2,500 bail bond agent representatives spanning 46 states. We also envision our site being a resource to the 14,000 bail bond agents nationwide as well as other parties interested in learning more about commercial bail bonds. Our legislative updates, bail related case summaries and commentary will prove very useful to those bail agents concerned about what is occurring within their industry.
At ASC-USI, we pride ourselves in being an industry leader with a willingness to invest the necessary resources to preserve the integrity and future of the commercial surety bail bond industry. Our affiliations with the American Bail Coalition, American Legislative Exchange Council, the Surety & Fidelity Association of America and the Indiana Insurance Institute are just a few of the strategic partnerships we enjoy in order to help us do our part in protecting this honorable profession, commercial surety bail bonds. We endeavor to have a representative at every state and national association meeting to remain informed about what is occurring in those jurisdictions – both positive and negative – while exploring ways to contribute.
Our surety bail bond insurance company began operations in 1986 with the formation of Underwriters Surety, Inc., a national general agent. In 1993 we acquired our own insurance company, American Surety Company. At American Surety Company we specialize in commercial surety bail bonds and the management of bail agent contracts. While we write more than one billion in bail bonds annually through our representatives, ASC-USI is not the largest commercial bail underwriter operating in the U.S.; that is by design. We don't want our bail agents to feel like a number, which is why personal service continues to be our focus and key to our success. Given the 24/7 nature of the surety bail bond business it is essential our agents feel comfortable with everyone they come in contact with at ASC-USI on a daily basis for power replacements, forfeiture updates, large bond approvals or consultation. Each of our bail agents receives the unmatched service and support of our dedicated and experienced staff, the best in the industry.
At ASC-USI we value all our bail agent partners and treasurer their loyalty. If you are not currently working with us we invite you to browse our site, sign-up to be Friend to receive our e-publications and alerts, view our FAQs page and by all means submit an application to become a bail bond agent and work with what I believe to be the best option in the surety bail bond industry for providing coverage for bail agents; ASC-USI. So remember, when you think of commercial bail think of ASC-USI.