By: Michael J. Whitlock
I dropped down to Atlanta on Monday to attend a golf outing for Fulton County Sheriff Pat Labat.  The event was held at the Country Club of the South.  A beautiful and challenging golf course. But I digress.  Sheriff Labat and Fulton County District Attorney Fani Willis, both newly elected, recently gave the what-for to the Fulton County Board of Commissioners over insufficient funding for staffing and equipment needed in their efforts to fight the surge in crime and to prosecute a mountain of pending cases.  Law  enforcement is bringing sexy back.
People are gett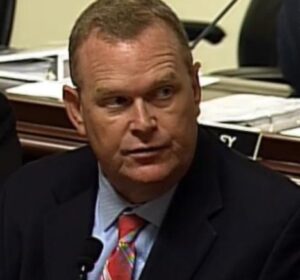 ing fed up with the ever-increasing rate of crime across all offenses.  When I say people, I mean law enforcement, prosecutors, law-abiding citizens, business owners and most importantly, crime victims.  How many videos have you seen showing one or more people walking into a store and brazenly walking out with merchandise without bothering to pay?  That used to be called stealing, now it is called a low-level victimless crime unworthy of arrest or intervention.
Twitter is over flowing with reports of unabashed criminal acts and people being released on low or no bail.  @CWBChicago is someone I follow to learn what craziness is happening in the Cook County Bond Court.  Illinois will end the use of their 10% cash bail system in 2022.
In other news, the bail industry is still working to oppose California's SB 262.  It has a Zero Bail component and a requirement to return 95% of the premium if a case is either dismissed or, if a defendant makes all of their court appearances.  So, if SB 262 is enacted as currently written, a bail agent who fulfills their obligation by getting their client to all court dates, would have to refund nearly all the premium?  Should the defendant fail to appear and not timely produced to the court, the bond would have to be paid; it's a lose/lose situation. You cannot make this stuff up.
We are on the precipice of the pendulum falling back towards being tough on crime because people have had enough.  D.A. Willis, during her time at the podium, after speaking passionately on the deaths of several victims of crime, offered up a quote from Ben Franklin, "Justice will not be served until those who are unaffected are as outraged as those who are." I say, amen to that.