In the lobby of American Surety Company's Indianapolis Home Office hangs a plaque recognizing the years of service of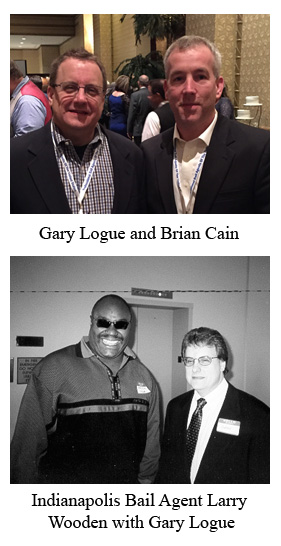 our team members in increments of five, ten, fifteen, twenty and twenty-five years and above. Soon a name will be etched under the twenty-five year level, Gary W. Logue.
Gary or G.W., as I often call him, began working at Underwriters Surety, Inc. in March, 1990, shortly after obtaining his degree from Purdue University, ironic because Gary's an ardent fan of Indiana Basketball. He fit in immediately.
Gary was a God's send for me personally because he joined our team at time when USI was in its fourth year of existence and we were extremely busy. It wasn't long before Gary and I were sharing after hour's on-call shifts, a week at a stretch, while still putting in full days at the office. He acclimated himself in good time on bond underwriting and forfeiture management and soon became an essential member of our team.
Over the next twenty-five years USI and American Surety Company evolved into a major player in the surety bail industry. During this time Gary established himself as one of the elite members of our staff with high marks for service, in particular. If I heard it once I heard it a thousand times from our agent partners how appreciative they were of Gary's easy going style and eagerness to accommodate.
We've been fortunate at ASC-USI to maintain a high employee retention rate creating a family environment where everyone works well and efficiently as team. Gary's wealth of knowledge and leadership qualities has contributed greatly for the top drawer service for which ASC-USI has become known.
Gary is our Vice President of Underwriting and I'm proud to call him a friend. Congratulations Gary on 25 years of service. It's has been and continues to be a pleasure working with you. You are truly an original.
Click here to post a comment