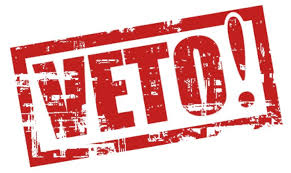 Last week Nevada Governor Brian Sandoval returned AB136 unsigned, to the Speaker of The of the Nevada State Assembly. Vetoed. AB136 was the result of recommendations made by a Nevada Supreme Court Committee to Study Evidence-Based Pretrial Release. The committee was chaired by Justice James W. Hardesty.
Governor Sandoval wrote in his May 26, 2017 letter, "No conclusive evidence has been presented showing that the risk assessment methods proposed by AB136 are effective in determining when it may or may not be appropriate to release a criminal defendant without requiring bail." He went on to write, "It is not clear that the provisions of AB136 will enhance the ability of Nevada's judges to make these determinations (bail) in a manner that balances the interests of justice and public safety."
Nevada was the second state in the last two weeks to reject the concept of a risk assessment tool and eliminate bail schedules. California is still considering whether the release of hundreds of thousands of pretrial defendants without bail based on an eight-question risk assessment is right for their state. Furthermore, they are considering whether eliminating bail schedules make it easier for criminal offenders to post bail.
California legislators should give weight to the decision made by the Governor of Nevada and vote against its bail reform measures, SB10 and AB42. Leave bail decisions to the discretion of judges and leave the task of ensuring defendants appear for trial to experienced and surety back bail agents. A civilian with a clip board and eight questions is not suitable to make decisions on whether someone will appear for court. A preset and fair bail schedule allows those who can post bail to do so expeditiously and get back to work and family while preparing for trial. Those who cannot afford bail should have the ability to request a bail hearing before a judge within 72 hours of arrest.
The California Senate will probably hear SB10 on the floor this week. Last Friday, Senate President Kevin De Leon, this past Friday, said the Senate aims to hear 80 bills on Tuesday and 100 bills on Wednesday. AB42 passed out of Appropriations Committee and is likely headed to the floor of the General Assembly this week, as well.
More and more legislators across the country are figuring out that the concept of a "risk assessment" tool is not some miracle cure. It's simply a marketing tool to expand government pre-trial release programs and eliminate the commercial bail industry.
The rejection of these criminal welfare efforts in places like Nevada, Texas and Connecticut does not bode well for Senator Hertzberg and Assemblyman Bonta who have demonstrated an unwillingness to negotiate on their respective measures. They have made it known, their concerns lie with the interests of criminal offenders and not California's crime victims and law-abiding citizens.
Nevada Governor Sandoval made it quite clear in his Veto letter, there is "no conclusive evidence" risk assessment methods work. Let's hope California legislators get the message.